About Move-N Software
You can't adapt to a program that wasn't made for you. Move-N Software is a census-driven program designed for senior living communities that rely on private pay for revenue.
This is our only focus—not nursing care or community real estate—just building your census and keeping your residents satisfied. We provide assisted living-specific products with that singular focus in mind. When our customers need additional and more generic products to support their operations, we're ready to take care of that too. With a mixture of our products, your community can provide superior care and retain a growing number of residents.
Over the years, we've realized that other players in the senior housing software business are here by chance. Their products don't focus on census building because they were not designed for this niche. Instead, they were created for nursing and rehabilitation facilities that depend on Medicare and health insurance for revenue.
They recognized an opportunity within our specific field and repackaged their existing software into a senior housing solution. As a result, these companies fail to offer the support their customers need and are unwilling to adapt the products to their requests.
Not us. We think senior housing communities deserve better. For 25 years, we have listened to the needs of retirement, assisted living, and memory care communities. As specialists in this industry, we have developed tools that far surpass other products on the market.
Our Story
As corporate managers of multiple senior housing communities, we recognized that no software fit our unique needs. In 1996, our founders made the switch from corporate management to software development.
We began creating thorough and customizable tools that actually met these needs, and over the years, we've expanded upon our features and products. Today, thousands of users throughout the United States and Canada use our products to build their census and provide the highest quality of care.
To seek and follow the will of God in all things in order to glorify Him and further His Kingdom.
Our Mission
To seek and follow the will of God in all things in order to glorify Him and further His Kingdom.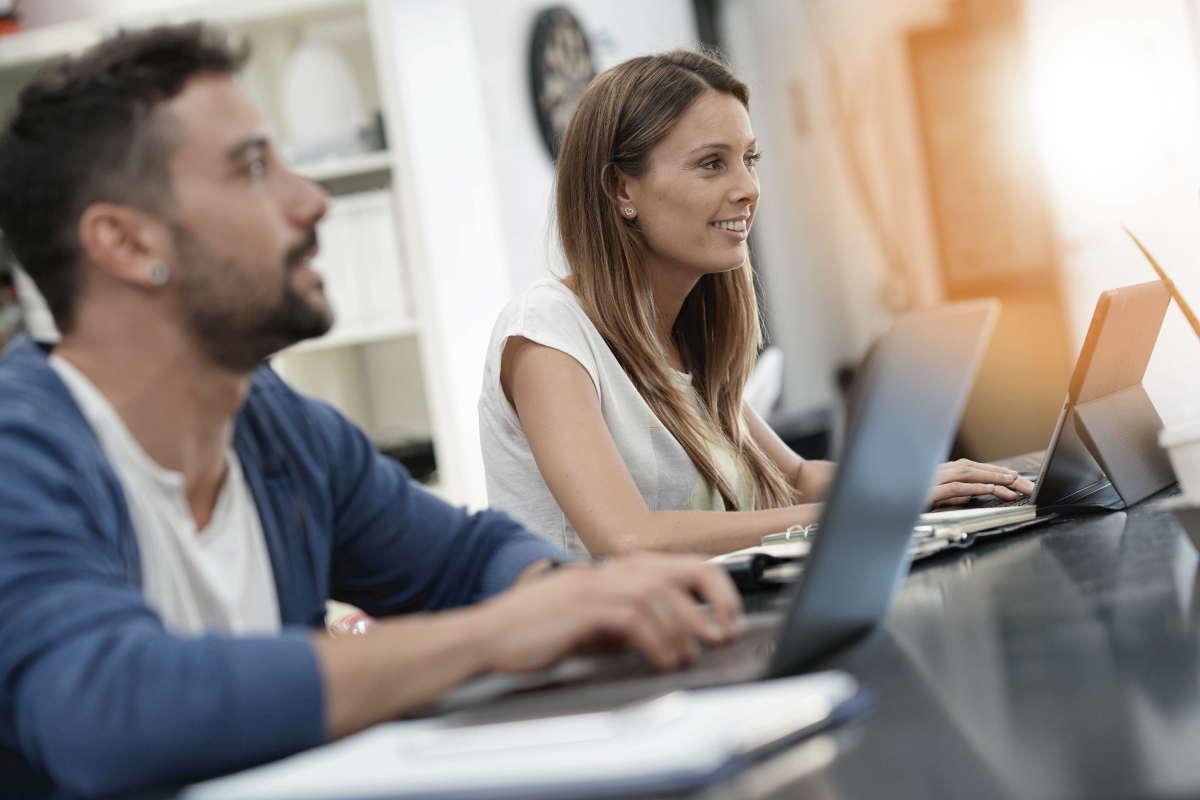 Move-N's developers and leadership team know the struggles that come along with running a community, which is why we provide our customers with the tools and support needed for sustainable growth.
Our products are created just for you—senior housing, assisted living, independent living, and memory care providers. They are designed to be easy to use yet produce the high-quality data you need to stay organized, be productive, and keep your workday moving in the right direction.
Our Philosophy
Software companies are known for being impersonal and transactional. We set out to be different. We will become your long-term partner, not just your software vendor.
We put our customers first. Our goal is to treat you how we would like to be treated if the roles were reversed. Our team strives for excellence in every interaction we have with our customers, starting with our initial introductions to the software we deliver, to our training products, and the ongoing support we offer if you need help along the way.
Our support department is one of our strongest assets, and the training we offer is one of our more valuable tools. It's not just about teaching you how to tab from field to field. We focus on helping you make a difference in your census, your residents' lives, and your company's bottom line.
We do our best to never put you on hold

Call you right back if you leave a message

Giving answers that result in solutions

Delivering what we promise

Friendly and thoughtful attitudes